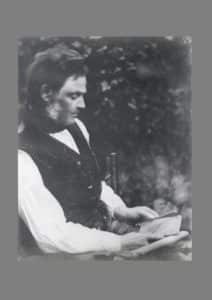 Robert Dick (January 1811 – 24th December 1866) was born in Tullibody, Clackmannanshire. He was one of four children. Very little is known of his mother, except that she died shortly after giving birth to her fourth child. Robert's father, Thomas Dick, was an Officer of Excise at the Cambus Brewery in Tullibody.
Robert was fortunate in being sent to the Barony School, in Tullibody, where his teacher was skillful and enthusiastic. In 1821, when Robert was ten years old Thomas Dick married the daughter of the brewer whose premises he inspected. Because Thomas Dick could not inspect the premises of his father-in-law, this marriage necessitated the family's moving to Dams Burn, a nearby village in the foothills of the Ochils. Once she started to have her own children, Robert's stepmother became very jealous of her stepchildren.
In 1824, when Robert was thirteen years old, he returned to Tullibody to be apprenticed as a baker, his stepmother having prevented his father from sending him to college. Robert continued his own education as best as he could, and though he had no money to buy books, he read widely, even borrowing a copy of the Edinburgh Encyclopedia which gave him his initial insight into science. In 1826, Thomas Dick was promoted to Supervisor of Excise and moved to Thurso. After completing his apprenticeship in 1828 Robert began three years of work as a journeyman baker. He worked in Leith, Glasgow and Greenock. To the intelligent and nature-loving Robert this was a most unsatisfying existence. Thomas Dick advised his son to set up a baker's shop in Thurso as there was only one other baker in the town and indeed only two others in the whole of Caithness. In 1830 Robert took his father's advice and travelled to Thurso.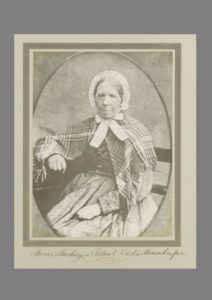 Robert took a shop opposite his father's house in Wilson Lane and while his ovens were being built, Robert spent his time investigating the local countryside. The bakery ovens complete, Robert opened his business. Robert would complete his baking in the early morning and his sister, Jane, would then come and look after the counter, leaving him free to explore the countryside. In 1832, Thomas Dick was promoted to Collector of Excise and, except for one sister Agnes who had married and returned to Tullibody, the family moved to Haddington. Left without the help of his sister, Jane, Robert took into his employ Annie Mackay, who was to serve him faithfully until his death.
The small profit Robert made from the bakery was almost exclusively spent on buying books of a scientific nature. Robert's first serious study was that of entomology and in the space of nine months he had collected 256 specimens of beetles, 220 specimens of bees and 240 butterflies and moths. Robert was considered a good baker by the people of Thurso largely on account of his biscuits. But his dress aroused comment as when Robert arrived in Thurso even his best clothes were very old and outdated. He had no friends or acquaintances at this stage of his life, and he was often considered a morose figure. His long walks around the county were also a topic of conversation.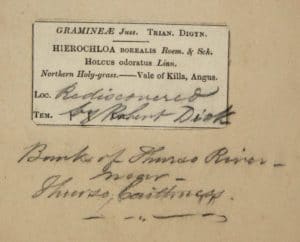 Robert studied phrenology, astronomy and geology. He also studied botany and began a collection of Caithness plants and ferns. He not only collected the plants but observed from their growth that their development was as described in his books. His mastery of the subject was such that he not only recognised each plant but knew the different stages in its growth and exactly where in Caithness it could be found. One of Robert's primary achievements in the field of botany was the rediscovery of Northern Holy Grass (Scientific Name: Hierochloe borealis now Hierochloe odorata) on the banks of the Thurso River. This plant used to make Holy Grass Vodka by Dunnet Bay Distillers was believed to be extinct in Britain, but it was eventually re-introduced to the list of British flora and brought fame to Robert in the botanical world. After his paper on the rediscovery of Northern Holy Grass was published in 1854, Robert received numerous requests from other botanists for specimens, in return for which they would send him plants he could not obtain in Caithness. In this way his herbarium eventually extended far beyond the Caithness flora. Robert's work on the herbarium continued throughout his life and he eventually collected over 3,000 plant specimens.
Robert's flour was transported by ship from Leith to Thurso via Aberdeen. On the 9th March 1863 the vessel the Prince Consort, which had flour purchased by Robert in her hold, broke in two when attempting to enter Aberdeen Harbour. Although the incident occurred in calm seas with a half-drunk helmsman, Robert had to sustain the loss himself. Several bags of flour were retrieved from the wreck and sent to Thurso, but they were contaminated with sand. Robert tried to remove all the sand from the flour, but the poor quality of the resulting bread caused many of Robert's customers to leave him.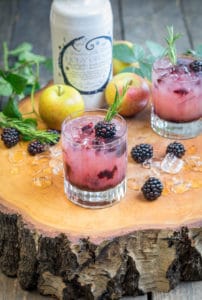 On 29th August 1866 Robert undertook what was to be his last walk. He continued to work at his ovens until two weeks before his death. Robert Dick died on 24th December 1866. Immediately following Robert's death, a Wick newspaper, the Northern Ensign, published an obituary written by the editor, referring to Robert as "the mad Thurso baker" and scathingly attacking the Thurso people for letting him die unattended and in poverty. The ensuing uproar was phenomenal, with the other Wick newspaper, the John O' Groat Journal, and Thurso's Caithness Courier hitting back at the Northern Ensign. The outcome of the publicity was a sudden demonstration of respect for Robert in Thurso. This resulted in a public funeral attended by virtually everyone in the town. Following Robert's death, the people of Thurso, realising their neglect of a great man who had lived in their midst, set up a memorial fund. The proceeds were used to raise a granite obelisk in memory of Robert in Thurso Cemetery. Holy Grass Vodka which takes the plant rediscovered by Robert Dick in Thurso as its hero botanical is a fitting legacy to this Victorian polymath who was a scientific genius and local hero.
Written by Joanne Howdle.