It really has been a late summer with some beautiful September days. Lovely weather for long walks and harvesting botanicals.
The approach of autumn means one thing…..the release of our latest Seasonal Edition – Rock Rose Autumn Edition!! The fabulously warming gin, filled with berry notes and lightly spiced is coming very soon. Think falling leaves, beautiful colours and pumpkins.  Halloween, toffee apples, fruit crumbles, melting marshmallows and bonfires!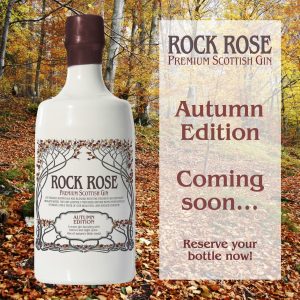 Pre-order
Reserve a bottle now by emailing Cl****@ro*********.uk.  I'll put your name on the list and contact you closer to the time with payment details.