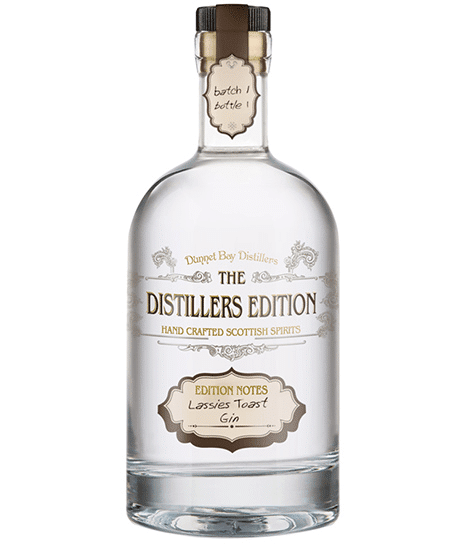 The first of our very limited small batch Distillers Editions is Lassies Toast Gin!
In celebration of Burns Night, Martin has created a limited edition gin "The Lassies Toast". The gin is inspired by the Moorland tea that Robert Burns is reputed to have enjoyed and is made to a unique recipe designed in-house.
With the "Toast to the Lassies" the traditional way to celebrate the end of the Burns Night meal, this wee dram has been designed as a drink for the lassies. It features bilberry leaves, strawberry leaves, heather tops, speedwell and wild thyme, ingredients found in the Moorland tea recipe.
Lassies Toast Gin COMPETITION!!
We used 1.6km pallet wrap and 41kg of wax in December alone – how much parcel tape did we use?? Answer the post on Facebook for your chance to win a bottle of Lassies Toast Gin. Remember to like and share the post 🙂 Email entries accepted also.
Holy Grass Vodka – First Review!

We are delighted to receive news of this fantastic review of Holy Grass Vodka from Simon Difford of Difford's Guide!
He rated our vodka as 5 star + describing it as creamy with a faint sweetness. Difford's Guide Review of Holy Grass Vodka.