Martin has been very busy this week distilling Navy Strength Rock Rose Gin!
It is sitting 'resting' at the moment before we begin bottling but we thought we'd let you know that on Saturday 26th September 2015 we will have a limited number of bottles on our website for sale!!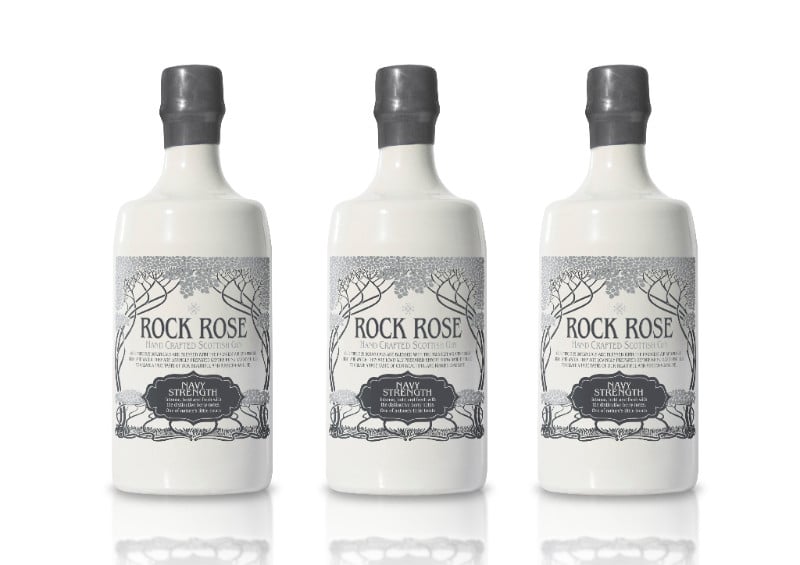 Our fab new Navy Strength bottle! The original ceramic bottle with the colour designed to reflect a 'naval' feel.
We have created our Navy Strength Rock Rose following on from many requests from bartenders….
Rock Rose at the stronger ABV of 57% gives a bolder flavour and uncovers some of the deeper notes hidden in the original Rock Rose Gin.
Perfect for cocktails!
The term Navy Strength hails from the time alcohol was kept on board Royal Naval ships. Through concerns that unscrupulous distillers watering down their tipple, the officers found the ultimate test of ABV… if the gunpowder still fired, when mixed with alcohol, it meant it was above 57% and the required strength!
We will have around 250 bottles that will be available on our website only from Saturday – be sure to order one from the very first batch!!
There will be availability in retailers and other outlets from Tuesday onward but to guarantee you are the happy owner of a batch one bottle – order online on Saturday!
We will be rolling out our Navy Strength Rock Rose Gin in very limited runs at the moment but if you love it and it needs to be more readily available please do shout about it!!